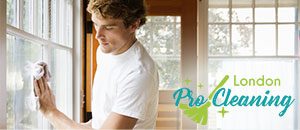 Having trouble cleaning the windows at home or at work? It doesn't matter to us. We can clean them all. We provide our cleaning services all over North West London and no window is too big or too dirty for us. We have years of experience behind us and so many content clients we can't remember how many. They can all confirm our professionalism and attitude is at the top in our field of work. Don't think twice you know you want the best cleaners for your windows and we know that you will be happy with our work. Call us.
They say that the eyes are the windows to our soul and you know how when you look in someone's eyes you can see just how shiny they are, so why not have your actual windows shinier than that? Can you imagine your windows being that clean? Wonder no more because right here in North West London there is a professional cleaning agency that can prove to you that not only your eyes can be so unbelievably sparkling. Our experience will speak through our work and will shine into your home. This is something you can never regret-to call us and let us do our magic.
There are many articles about how to clean your own windows easily on your own. But we all know that there is no such thing as easy cleaning of windows, or at least there is none when it comes to a home clean. That is why we offer you our agency's professional window cleaners. They are the best in what they do and we guarantee they will leave your home without a trace of anyone being there cleaning. The only thing left will be the spotless windows. You can contact our agency's office in North West London and tell us what you need and we will provide.
We are a professional cleaning agency that provides window cleaning of any kind of windows. You can hire us for a one-time clean or for a set period of time depending on your needs. Depending on your schedule we will make an offer and from then on begin our work. We use all the latest techniques in window cleaning and our professional cleaners have gained speed in their process of work due to long years of experience. You will not be disappointed by the best cleaning agency in North West London, we are one phone call away from your windows being spotless.