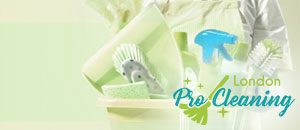 Our company is a leading cleaning services provider for North West London and the area and we invite you to try our one-off cleaning service for your home. We are proud of our highly skilled and hard-working cleaners, and we can guarantee you they will give you the most outstanding one-off cleaning service available here.
When you choose our company, you choose a trustworthy and professional team of expert cleaners who will take the best care of your home. We have cleaners who specialize in different areas, and if you have a specific problem and need us to only clean one thing in your home, we will be able to send you the best experts for the task.
Effortless One-off Cleaning Service
Our company is known to be the best at providing excellent one-off cleaning services to its clients, but here is what more you will get from us:
Seven days a week service, bank holidays too with no extra charges
Our cleaners work flexible hours, we schedule the cleaning sessions according to your time-table
Our pricing system is designed in a way that it is specific and individual to every one of our clients and their needs
We are available everywhere in North West London
Our cleaners are vetted and reliable
We promise you will not be disappointed with our service
When you do not have enough time to clean your home, or need it ideally cleaned before a gathering, please do not hesitate to call us. We have cleaners trained to work quickly and efficiently, and to adequately deal with all kinds of cleaning problems and take care of the different surfaces.
With our cleaners you can be sure that your home will be cleaned perfectly. You can call us for any kind of a one-off cleaning service. We promise you an effortless, inexpensive, quick and easy cleaning with amazing results.
We are the best cleaning services provider in North West London and we have what it takes to prove it to you. Give us a call now and take advantage of our fantastic cleaning services.